</p>
Starlight
The power of a wish
| | |
| --- | --- |
| | When the Sun shatters and the world is thrown into chaos, no one is more panicked than the young Timothy Brave. Afraid of the dark, this new world starved of electricity is hard on him, and in his desperation he makes a single wish on a shooting star, that changes everything. |
| | |
| --- | --- |
| Unexpectedly the sentient starAltair comes to him, and promises to provide light for Timothy always, but in exchange, Timothy must help Altair find the fallen pieces of the Sun, so that they can be returned to the sky. | |
| | |
| --- | --- |
| | After seeing what Altair can do, and more afraid of being alone than venturing into the dark outside, Timothy agrees to help, and the two of the embark on an epic journey of discovery together. |
---
Features
| | |
| --- | --- |
| | Use Timothy's fear of the darkness to make it real, and directly interact with shadows, while utilising Altair's light to manipulate their shape. |
---
| | |
| --- | --- |
| Team Timothy up with Altair to face the horrors in the darkness, and see if there truly is anything to fear! |   |
---
| | |
| --- | --- |
| | Use awesome Stella powers to overcome various obstacles, with abilities like Solar Flare, Glare, and much much more! |
---
---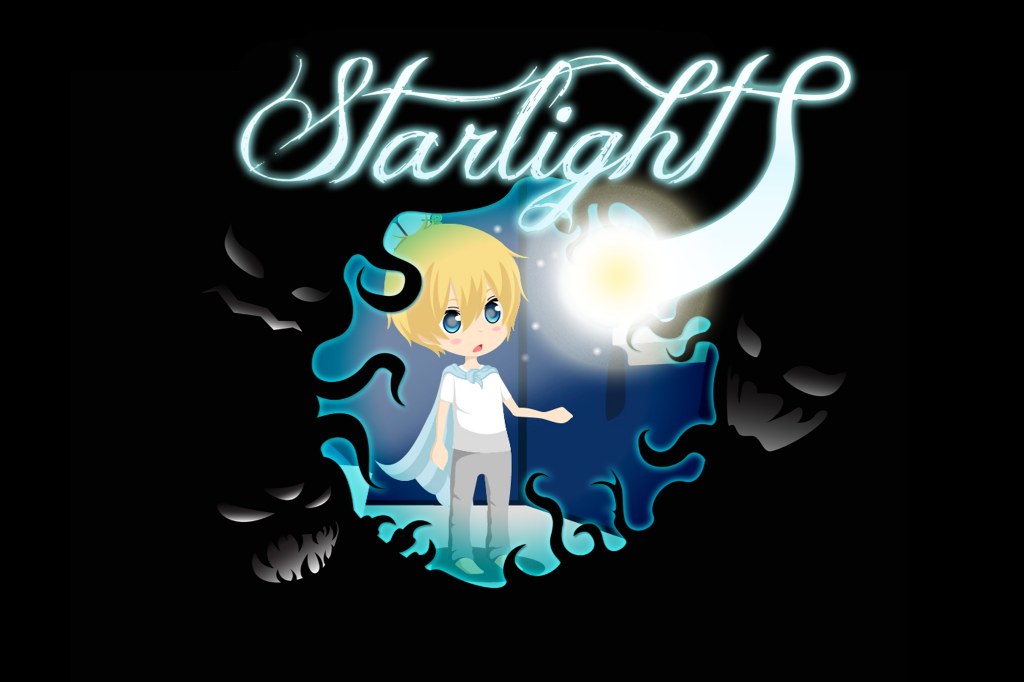 Timothy Brave is a young child afraid of the dark, whose world crumbles when the Sun shatters and sends the earth into an eternal state of night. Tormented by the fearsome things he sees in the shadows, so certain that they are real that it is as if he could reach out and touch them… But he never would, glued to his night lamp he clings to hope, looking up at the night sky as shooting star flies past, he makes a simple wish…
"Star light, star bright,
First star I see tonight
I wish I may, I wish I might,
have this wish I wish tonight"
"Please don't let the light go out. Please don't let the dark get in."
This wish he chants with all his hope, but when the star answers his call, it marks the beginning of a journey that even he, with his most vivid imagination, could never have dreamed of, in a million years…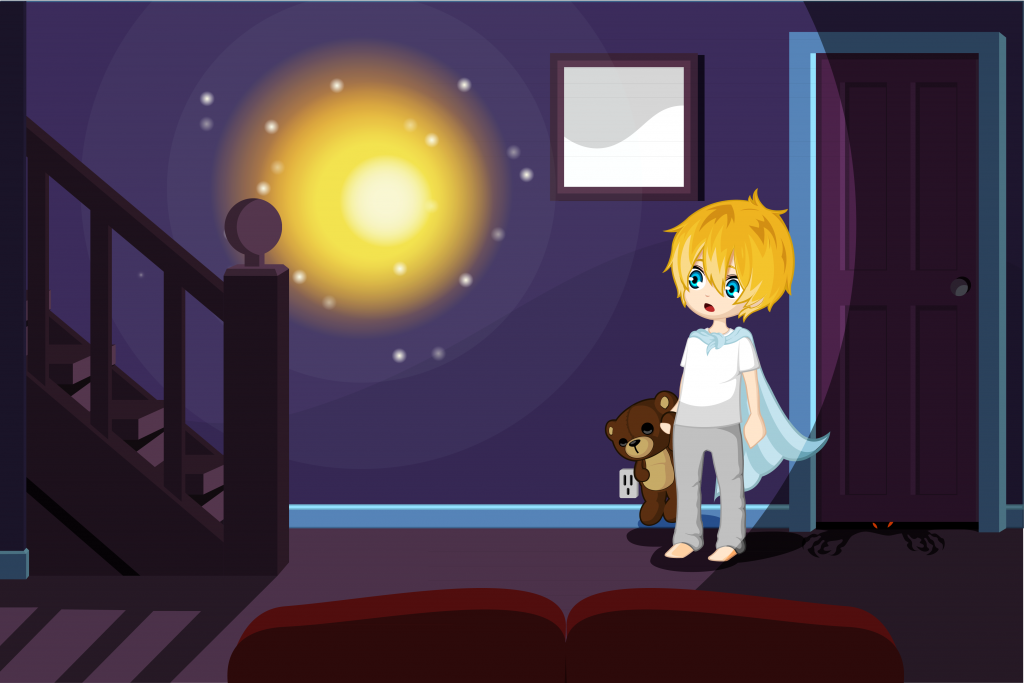 Unexpectedly, the star comes to Timothy, in the form of a little ball of pulsating light, filling him with a warmth and strength he thought he'd lost for good. It slowly guides him to the window, to reveal the fallen fragments of the Sun, still pulsating in the distance, and from there, the star proposes a deal. If Timothy can show the courage necessary to face the darkness, and gather up the fallen pieces of the Sun, the star will guide and protect him, never leaving his side until the deed is done. Timothy is enthusiastic at first, but even the short journey from his room to the door convinces him of the horrors he will face, but the star guides him to the street lamps, and car lights, reminding him that this is not a journey he will be making alone, it is only the Sun that has gone, but light still remains, and with it, hope, so Timothy takes his first step into the stretching darkness, welcoming the night, so that he may sooner see the dawn.