Creative Genius LTD is a new company with a very specific goal: To create the next generation of gaming icons, and awaken the sleeping beast that is the modern day gaming industry. We dedicate ourselves to original ideas, innovative game mechanics, and capturing the essence of what appears to be lost in modern games. We don't believe quality storylines and unexplored territory need be compromised for the best possible graphics or game simplification. Like many of our friends and colleagues in the industry, we believe that you can still have an original idea, you can make a game that is creative and challenging, and you can still reach a wide audience and present your ideas with amazing visual quality. We are still small, but we're building are way towards some truly amazing things, and if our fans have the patience to stick with us, they will be blown away by some of games that are yet to come!
Past
Creative Genius is a company that was originally founded by Omar Morrison, with the intention of getting some friends together to make a straightforward 3D "Castle Game" which was meant to be a simple adventure game consisting of the standard character classes working towards the top of the castle. The concept developed into a sandbox game with a warrior, an archer and a mage, travelling across an island through various scenarios working towards the castle at the end of the game, but as the ideas flew the concept snowballed and we quickly realised that we were out of our depth, and all further development on the idea was put on hold until the skills and team itself could become more refined.
Two years later, Omar and two friends (Clarke Lewis and Mohammed Masri) planned to enter the competition "Dare to be Digital 2010" with the team name "Creative Genius" and the concept "Silent Symphony", a puzzle/adventure game where the main character has synesthesia and sees sound as colour, and uses that talent in the unique fantasy environment to navigate the world. As a 3D game it had a lot of potential but after the contest we saw that as a 2D game it could do even better. The competition required teams of five, so we called in two other members, Patrick Thomas Griffiths and Daniel Leaver (animator and Programmer). With their help we made a working version of the game, but felt we did not reach the concepts potential. We learnt a lot from the experience, but decided to put the idea on ice until we all finished university.
Nearing the end of 2011 we began developing iPad games, with the intention of starting on mobile platforms and moving on to 3D development later. By mid 2012 we reboot the company and began working on a few different projects, such as the mobile version of "Silent Symphony" the stately game "United They Stand" an evolution of the Castle Game that first inspired the companies formation, and our leading title of the time, "Starlight" for the "Wish upon a Star Series" that we've conceptualised.
We've also expanded our team, Dean Fincham recently joined the founders Omar, Mohammed and Clarke to create the company in its current form, and there is only room to grow from there.
The Creative Genius team currently has five members, the founder and lead programmer, Omar Daniel Morrison, the Lead Concept Designer Mohammed Masri, the lead artist Clarke Lewis, our Engine programmer Dean Fincham, and our Concept Artist Sarah M'Panzu.
Present
Right now, our focus is on mobile gaming. As a new company we don't have the resources or people to manage development on our larger concepts, so we're starting with our smaller concepts, Starlight and United They Stand. With Starlight currently getting attention through Kickstarter We hope to launch it in Spring, and build up extra content and features over the next year. We also hope that while Starlight is in the limelight, we get sneak out United They Stand in the Summer, a completely different game to an entirely different audience, but a concept we love and that pushes us creatively all the time.
Silent Symphony is our hope for the end of the year, but it will take time to build a game of that scope, so it won't be seen on the market until 2015 earliest, by which time all of Starlight's content will be released, and the 3DS version will be in the works. But even then, we don't know if we'll be able to produce Silent Symphony in all it's granger, so we may move over to PC gaming instead with the less mentioned "Hissatsu". Either way we're not really thinking about these games, while we may release some teaser imagery like we've done with "Oath Keeper" our plan for this year is pretty much set in stone.
Future
While it is clear that we will be moving onto PC and handheld devices in 2015, with the aforementioned titles Silent Symphony and "Hissatsu", it is our goal to aim much higher than that. While we'll probably never leave behind Mobile and PC gaming, with games like UTS and Starlight having their infinite expandability in place, our hearts belong to the consoles. With the recent releases of PS4 and XBox One, not to mention the Wii U, we feel a need to jump on the bandwagon a little early, but we will be patient and take our time. We say that but those big names like "Oath Keeper" and "Heist" are just screaming out to us, and as much as we'd like to tell you more, it's best you stay tuned and see for yourself.
The Founders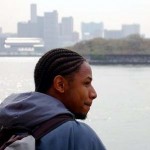 The founder and leader of the company, Omar Daniel Morrison (often referred to as Dan), is a concept designer who acts as the lead programmer of the group. Having been designing games since he was 8 or 9 years old, he picked up programming around the time that he was 16 so that he could further develop his ideas with the assistance of computers and automated processing. He started as a mechanics programmer, but after "Dare To Be Digital" he realised that he needed to further his programming skills even further and started engine coding too, especially after the teams previous engine coder Daniel Leaver left London to pursue his own career. It is Daniel's ambition to create new and unique games that really pushes the boundaries of creativity, perfects the themes and ideas he's tried and tested before and prove the power and positive influence games can have when done properly and responsibly from beginning to end.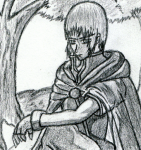 Mohammed, (often referred to as Mo), is the lead concept designer and co-founder to the Creative Genius company. He has a strong passion for games and was able to relate to Daniel and Clarke when they met at university with both the types and themes of the games they wanted to make. It was Mo that came up with the concept for both Silent Symphony and Starlight and has many more in reserve. It is his dream to create a new generation of original game series, like the "Wish upon a star" series that Starlight is a part of, and put an end to the constant reuse and repetition that fills the industry at the moment.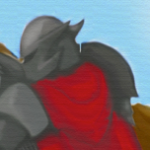 The remanding founding member Clarke, is a 2D and 3D artist, specialising in character art and design with a lot of experience in environmental art too. Clarke does a lot of his work on paper as well as in the digital world of 3D modelling and photoshop. He brings a great deal of versatile talent to the group and shares the collective vision that brought the team together. His dream in his own words is to create the next generation of gaming icons, replacing old heroes like Sonic and Mario, Master Chief or Cloud.
The Rest of our Amazing Team: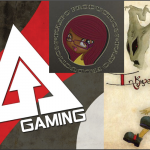 Check out our friends or associates who have helped us reach this point and continue to help us grow as a company at our Affiliates page. Some of these people have only had a small impact on the company, others somewhat immeasurable, and some are just those who we feel visitors to our page might be interested in visiting too, so have a look and see what catches your attention!

Creative Genius is just one of many creative UK companies trying to make a difference, see what's going on with the rest of the UK developers, new to the scene and well established.